Client: Sony & NASA
Agency: In-house; Discovery Communications
Role: Interactive Designer Intern
Year: 2017
Team: Gabriel De Los Rios and Efthemios Suyat
Deliverables: Advertising, Interaction Design, Art Direction
A DIGITAL Discovery EXPERIENCE IN SPACE
At Discovery Communications, one of the biggest projects I got to work on was a advertising and social media initiative for the LIFE Movie. The LIFE Movie, filmed by Sony Pictures, depicts Astronauts (Jake Gyllenhaal, Rebecca Ferguson, Ryan Reynolds) aboard the International Space Station conduct their research on a rapidly evolving life-form that proves far more intelligent and terrifying than they expected.
By Infusing The Science Channel branding and LIFE, I supported the design team with digital UI/UX assets for a custom website tailored for Sony.
01. LIFE Ads, in space!
I created banner ads that would be displayed on all Discovery Communications branded websites like Discovery Channel and The Science Channel while gaining more than 1,000,000 impressions 3 days before the launch of the movie!
02. LIFE for Social
I created five images that would cross Twitter and Facebook to promote the custom Science Channel LIFE website created for our third-party sponsor Sony Pictures.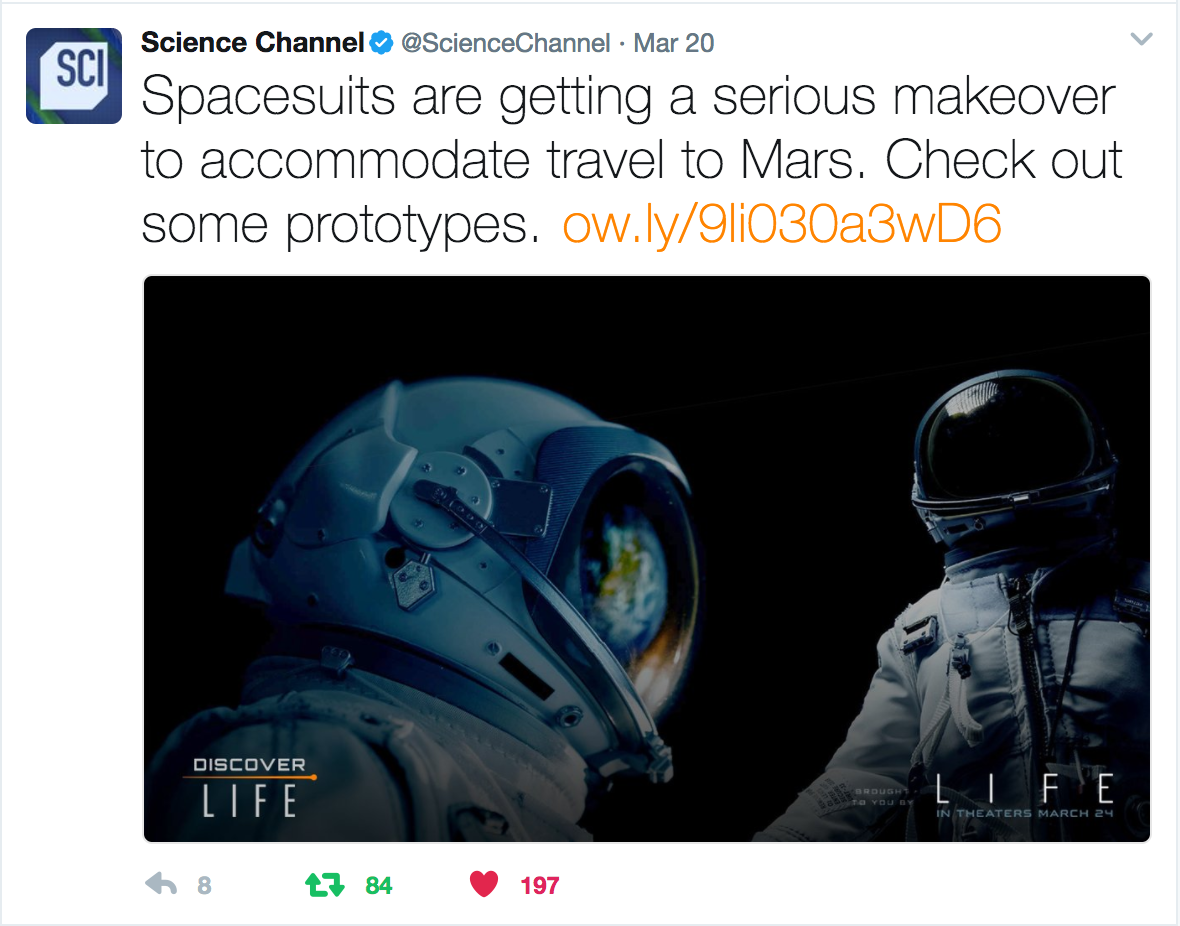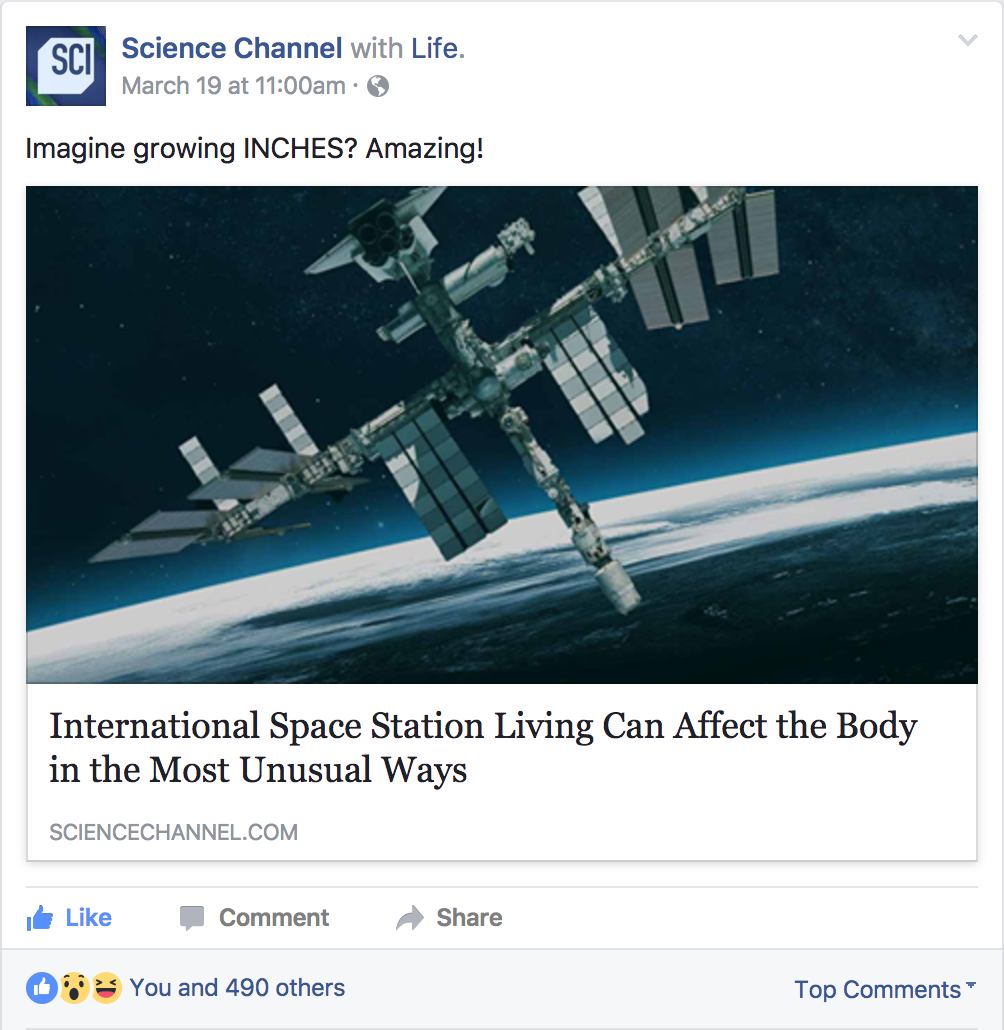 03. Discover LIFE
All social media posts and banner advertisements lead to the custom branded website experience infusing both The Science Channel and LIFE content. I gathered digital assets such as photography and video loops to further assist the design team in creating this interactive experience.